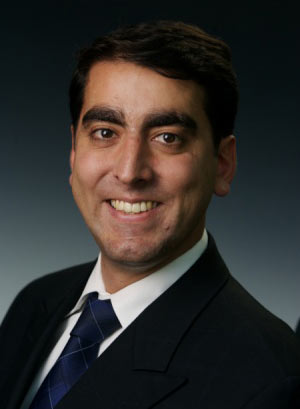 Robi L. Banerjee
4905 Huntshill Road | Manlius, NY 13104 | 315.657.3200

Throughout my career, I have had the opportunity to work with a variety of innovative organizations and individuals with unique experiences. These interactions have given me the skills to both set and execute corporate strategy in a variety of industries, from a Fortune 100 pharmaceutical company to start-up software / technology organizations and a multi-billion dollar consumer destination currently under construction with planned additional development.
Below is a summary of my professional accomplishments and my personal takeaways from my
experiences with these organizations and all levels of government.
Living PlanIT (2011 – 2012)
As a Vice President of Corporate Development, my primary focus has been the development of the Living PlanIT technology partner ecosystem. This includes identifying opportunities and value propositions for smarter connected cities and large scale mixed use real estate projects, in the design, construction and ongoing operations phases. To date I have provided leadership towards establishing unseen financial value in mixed use developments, innovation in consumer experiences, advanced design / construction techniques and market research in support of the Living PlanIT vision. I have also steered our retail strategies towards an omni-channel approach that merges physical places and digital spaces. This will allow our partners and customers to continue to meet growing consumer expectations and desires, eliminate pain points, and improve overall satisfaction.
Destiny USA (2001 – 2008)
One of the unique elements of my professional career has been my involvement with Destiny USA. It started with the vision of Robert Congel, a self-made billionaire shopping center developer.  Mr. Congel had an ambitious desire to expand one of his most profitable properties in Syracuse, New York and transform it into one of the top visited destinations in America, attracting tens of millions of visitors annually. I joined his executive team very early in the project's development. This gave me exposure to all major development components and allowed me to interact with the highest levels of local, state and federal government, potential corporate partners as well as the financial community. Some of the initiatives I led include:
Technology Architecture, The Opportunity Afforded by a Controlled Environment- Understanding the size, scale and visibility associated with Destiny USA, a unique opportunity was realized: To capitalize on a controlled ecosystem that would provide strategic partners the opportunity to both help design the platform/architecture required to provide higher levels of guest satisfaction and improved facility operations and, at the same time allow those partners to benefit from the visibility of their accomplishments. I led the development of the architecture and the guest experience mapping.
Workforce, Addressing the Challenges of Acquiring Talent- The Destiny USA workforce strategy addressed how to identify, acquire, manage, maintain and even outplace the talent required for successful construction and operations. The desire to positively impact Syracuse coupled with the need to scale a workforce model into tens of thousands of individuals; an innovative workforce strategy was pursued. The lynchpin of this strategy was to create a culture that infused passion and commitment in its employees, supported by a performance-based incentive strategy. The first phase of this strategy had been implemented, screening over 5,000 individuals, providing an initial offering to 200 all of whom accepted and were under my management. The accomplishments, especially in construction, were impressive and created significant positive local economic impact. Unfortunately, due to unforeseen challenges, the workforce strategy was ramped down and I oversaw the redeployment of the first phase employees.
Safety & Security Infrastructure, Safety and Security Facilitate Commerce- I led the coordination of the design and philosophy of the life safety and security plan required for the entire multi-billion dollar facility designed to process tens of millions of people and hundreds of millions of transactions. I managed world-renowned individuals and corporations in a collaborative environment with Department of Homeland Security to create a plan that addressed public safety and security issues, and also turned safety into a positive guest experience.
Market Research, Breaking the Traditional Paradigm - In today's day and age, destination marketing is completely based on comparable destinations along with a demographic / psychographic analysis with concentric rings of population and affluence. The challenge was to break that paradigm and create new models that would provide confidence to the lending institutions. This was achieved through collaboration with several leading market research firms as well as local, State and Federal government.
Tourism Marketing, Creating a New Market- A fascinating challenge was to address building a tourism magnet in Syracuse, New York. Upstate New York is filled with existing man made, natural and cultural tourism attractions. A tourism-based marketing and rebranding strategy was created that addressed International and domestic travel, leisure and business. This was accomplished by lobbying New York State and creating legislation signed by Governor Pataki which dedicated the new sales tax dollars to a projected marketing fund in excess of $30 million annually. This fund will far exceed the I Love NY budget.
Kishmish (2000 – 2011)
As a cofounder of Kishmish, a boutique web service / information technology company, my focus has always been assisting management align itself with new market opportunities as well as developing new web based  product offerings / services to go with these opportunities. These include opening channels to industry markets including mixed use developments, managing consumer insight and intra-business communications. I have maintained a role as a technology analyst with a focus on blending the boundaries of physical places and maintaining an online presence for retailers. This drives additional revenue, increased customer satisfaction and lowers operational costs.
Onception (1999 – 2001)
Persistence leads to success; one of my greatest learning experiences was as the CIO of Onception. Out of necessity, I repackaged a failed bundled ISP & long distance provider business concept which incorporated proven technology into a very profitable pioneer in the calling card industry. This was done by creating a partially facilities based Application Service Provider that enabled large calling card distributors the ability, using the Internet, to better manage their voice traffic through improved real time reporting, rate management  and least cost routing adjustments. Along with the voice services we grew a several thousand person ISP and explored unique opportunities for corporations to private label ISP services and add value to their customers.
Bristol Myers Squibb (1994 – 1999)
Understanding your customer; I was a founding member of a Laboratory Robotics Engineering department that was a part of the FDA regulated division of Drug Discovery. Our departments charge was systems / process engineering to create physical robotic systems that would either increase throughput of analysis or minimize negative interaction with pharmaceuticals to humans. We quickly realized that as opposed to trying to change the way scientists work through technology, giving them new information tools and methods to perform their experiments, gave them the opportunity to be more efficient and successful.
Personal Background
I was born and raised in Rochester, New York by Hrishikesh and Marcia Banerjee. My father was a first generation American and taught me the values of ethnic diversity. On a daily basis, I strive to be the best father I can be for my two daughters Alethea and Isobella Banerjee. I am a proud alumnus of Syracuse University with a major in Mechanical Engineering. During college; I was a member of the Division 1 Syracuse University Men's Gymnastics Team.