RobiBanerjee.com…
One thought behind P.T. Barnum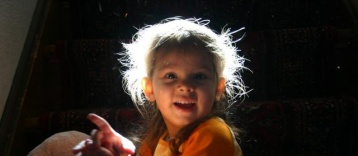 Recent Posts
Blogroll
Gallery
Published by Robi | Filed under Ramble
As I gain another year of wisdom and perspective, or accepted lack thereof, I continue to appreciate holidays and what they stand for.  Today, the day before Memorial Day I am cleaning up after the whirl wind visit of my two daughters and noticed the bathroom floor after their bath. It had the front page of the New York Time business section, the latest issue of the Economist and the remnants of my girl's morning bath. That is the dichotomy of my life. What does that have to do with Memorial Day you ask? Read on.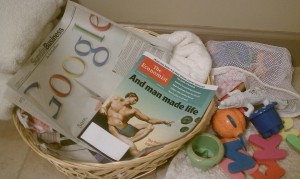 Memorial Day is the holiday we commemorate the US men and women who have died while in military service. For me recently it has begged the question "what have I done?" Having a Father who grew up in India during World War II and was extremely proud to become a United States Citizen might have skewed my perspective. He taught me that freedom was a gift and that I had the unfortunate privilege of never having to fight for my freedom. Meaning I have it, yet might never appreciate all that it is worth. For those of you who knew my Father, pretty consistent huh? Each year, watching America struggle in the global economy and the decline in the domestic quality of life, the knot in my stomach grows and continues to twist in a gut wrenching manner. It makes me continue to wonder "what have I done?"
My first five months of 2010 have proven to be the foundation for a landmark year. Where I have finally accepted the simple truth that only so much is within my control, and occupying my time on anything else is fruitless. So now as opposed to wondering about a variety of things and wasting time, I accept and move on. Take afterlife as an example, whether there is a heaven or hell no longer concerns me. I focus on being the best I can and providing the best life possible for my daughters and teach them to avoid the same dark winding roads and pitfalls (yes pitfalls) that I have traversed. I am content if my after life is only in their minds as thoughts of my Father still are in mine (I am so thankful that my Mother is only a, frequently used, phone call away).
For my career, I doubtfully will ever be placed in the situation where I am forced to give the ultimate sacrifice of my life. I no longer speculate how impactful my career will be or maybe (the curse of Destiny USA will always be remembered yet no longer addictive). No longer do I wonder if I am a good leader. Many great leaders are the ones who never knew they were leading, individuals who found the strength to preserve or the will and authenticity to inspire others. Our actions speak for us on a daily basis and over time define how we will be remembered or followed. As for me today, I have the privilege to appreciate that the greatest invention of my generation is sitting in front of me in the form off the Internet. To a minute degree I even contributed to it. It began taking shape as I began my career. I believe my future and legacy will be tied to it. Are we at war over it? No. However, I personally feel that I have an obligation to those who gave their life for this Country to value this gift. It would be a shame to cover my eyes to what is possible. I will continue to provide leadership towards the online efforts I am involved in. Where I can innovate, expand my mind, and collaborate with others to reap the benefits of our hard work. Is that not the American Dream that others fought for?
So tomorrow when my fingers are dancing on the keyboard, I will pause for a moment of silence and give the highest level of respect and appreciation for all those who gave their life for the freedom I now enjoy.
The 1990s went to Microsoft. The 2000s went to Google. Could this be Facebook's turn?
Twenty years ago chat rooms were considered geeky. Ten years ago your friend with his own web page was a nerd (if the friend was female she was in adult entertainment). Now thanks to Facebook, I stay in touch with people I work with, people I went to high school with, people I used to work with, old college friends and share all kinds of random thoughts every day.
Who (other than the "alleged 400 million" members) made them the most influential social media mechanism on the internet? Did they earn that distinction? Did the stumble upon it? What happened to AOL being the devil? Is NetZero still free after all their Super Bowl ads? What happened to Jabber? Is a threaded email really social media? Did Facebook execs secretly spike the punch at internal Myspace and other social networking (such a two year old term) company meetings that made them all less intelligent? I have no idea. However, I am certain that I no longer care. I do know that Facebook is the most influential social media mechanism on the internet and we have to deal with them (or at least be aware of them).
The past several days have been a feeding frenzy for avid bloggers with an opinion on this topic. As opposed to throwing my oversized hat into the ring of opinions, I deemed it best to high light the works of others I hold in high esteem (this way I can point the finger at them if things turn out differently even though I agree with them right now).
For those whom I have been conversing with for the past several years, you know my feelings on LBS. In real estate and retail, RFID was supposed to be the panacea. In mobile devices, GPS/Geo locating for directions is far from the killer app. And, I wish I could forget when Blue Tooth was hyped up to be the communication answer for a mobile digital profile.
So now with all of the end of year technology chatter and talk about what is coming next, I am compelled me to share my formula for a successful LBS application. As you see below, it is far less about the technology and more about the value provided and the usability (convenience and frequency).
(Mature Technologies) + (Compelling Value Proposition to End Customer) + (Social Online Acceptance with Information Sharing) + (Measurable Success Metrics for the Provider) + (Consumer Opt in / Opt out Privacy Controls) + (Well Defined Easy to Manage Online Profile (FB, Twitter, 3G/4G provider, Google, Hotmail/Live, etc…)) = Successful LBS Application
Published by Robi | Filed under Amusing, Ramble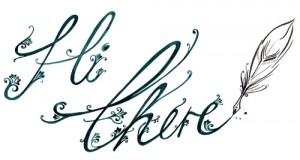 While enjoying the holiday season I stumbled upon this article in the Economist. http://bit.ly/658KhH. It is an enjoyable read that provides perspective on how technology has adjusted the tone and language we use to communicate. If you are a historian, linguist or interested in the evolving social behavior associated with new communication tools it provides excellent perspective and context. If you only want the highlights, see below. I wish the requested my participation in the "Rudeness studies." Respectfully yours, Robi (notice the value placed towards the reader of respectfully).
_______________________________________________________________
Though English is flattening politeness in speech, in some other respects the traffic is the other way. Handshaking is now a commonplace greeting; in England 50 years ago it was unusual at social gatherings and restricted even in the workplace. So is the reluctance (once entrenched among the English upper classes) to give presents at social occasions. Bringing a bottle of wine used to imply that your host's cellar was empty; flowers were a slur on the hostess's gardening skills. Now it is all but de rigueur not to arrive empty-handed. Hats and gloves are out. Kissing is all over the place, twice in Paris, thrice in Polish, four times in the south of France. But in Poland hand-kissing, once a flamboyant and ubiquitous way of greeting ladies, is declining. It is, says Pawel Dobrowolski, a Warsaw-based commentator, now usually deemed to be "a provincial attempt at appearing to be cultured".
All this is grist to the mill of those who study politeness, formality and other branches of sociolinguistics and sociopragmatics. "Politeness studies" is a growing academic discipline; a summer school at Lancaster University in northern England this summer even developed a sub-branch, "Rudeness studies". A "Journal of Politeness Research" was founded in 2005. Its most-downloaded article is by Miranda Stewart, a scholar based in Scotland. It is called "Protecting speaker's face in impolite exchanges: The negotiation of face-wants in workplace interaction".
Students of politeness explore many aspects of social behaviour: how status relates to language, the use of calculated rudeness in broadcast media interviews and the use of the intimate/formal forms of address (called the T-V divide after the French forms tu and vous). One of the big discoveries in the subject's early days, says Ms Stewart, was that left-wing people, regardless of culture, tend to prefer intimate forms of address; more conservative speakers like formality. These days, the most contentious issue is the idea that politeness studies has been too Eurocentric. Chinese and other east Asian scholars argue vigorously (but politely) that the discipline is too heavily based on individualistic western concepts and takes too little account of collective norms.
At least to outsiders, the biggest question is what politeness actually is, and how it relates to other vital but slippery concepts such as deference, friendliness and formality. From one point of view, politeness is about being nice: easing social interaction by taking account of other people's needs. Academics call this the "Grand Strategy of Politeness" (GSP). Geoffrey Leech of Lancaster University describes it thus: "the performance of polite speech acts such as requests, offers, compliments, apologies, thanks, and responses to these." According to the GSP "a speaker communicates meanings which place (a) a high value on what relates to the other person (typically the addressee), and (b) a low value on what relates to the speaker".
But plenty of so-called polite behaviour in real life is anything but. Being polite does not stop you being freezingly rude, or warmheartedly friendly. Similarly, politeness does not necessarily equate with formality, though it is hard to imagine someone being exceedingly polite but also utterly informal.
So what seems to be happening is that formal politeness, at least in spoken and written exchanges, is on the decline, thanks to globalisation (meaning the rise of flat, nuance-less English as a means of international communication), to social changes and to technology. Replacing it is a kind of neutral friendliness, where human encounters take place devoid of the signifiers of emotional and status differences that past generations found so essential.
That may lubricate business meetings. But it makes life outside the workplace less interesting. If you use first names everywhere at work, how do you signify to a colleague that you want to be a real friend? If you sign all e-mails "love and vibes", how do you show intimacy? Much of the world has an answer to that, at least in their own languages and cultures. English-speakers may have triumphed on one front, but they are struggling on another.
After another day of demystifying where the boundaries of technology lie I had the pleasure of reading the following article from Troy Carrol, CEO of Intava.
In this article he discussed the impact of the goals and desired outcomes of technology as:
Resuming investments in their store experiences
Inspiring shoppers
Compelling personalized experiences
Cross selling – making it easier for consumers to get what they want or fail to even realize is there
Improving the personal touch through customer service
Just as web design experienced the adoption of Web 2.0, a friendlier, simplified, user oriented style; has retail technology grown beyond RFID tracking and hit or miss self checkouts to a similar Retail 2.0 adoption. Where the value proposition is to the customer, resulting in an improved experience, a stronger consumer relationship and if done right, improved sales.
Retailers tackle 2010 with technology, Troy Carroll, CEO of Intava
As the days of 2009 dwindle, I find myself crisscrossing the country, talking to retailers of every stripe. These conversations have revealed a few consistent themes, which are likely to drive customer-facing retail technologies in the coming year.
To my relief and that of probably everyone in the industry, there's a sense the economy is coming back. Earlier this month I was at the Kioskcom Self Service Expo in New York, and I would describe the mood as "unexpected optimism." Retailers and technology buyers of all sorts were on the floor in surprising numbers with specific projects they needed to execute. One exhibitor even exclaimed, "We're on the way up!" while making a swooping airplane motion towards the sky. Now that's what I call a return to confidence. It is a safe bet that retailers who have been waiting on the sidelines will resume investments in their store experiences in the coming year.
The dominant theme I have heard from retailers is the need to inspire shoppers. Retailers are seeking technologies that do for any product category what mannequins do for apparel—show the customer how to bring many items together into a compelling, personalized solution. An expectant mother furnishing a baby's room, a couple designing a home theatre, a parent building a fish tank for their child—shoppers need to be inspired and guided to a final solution. Retailers understand that addressing a consumer's end goal is the key to driving more sales, yet doing this with human interactions is expensive. So, I expect to see increasingly sophisticated shopper assistance tools emerge from the simple product selectors of today. Retailers are keenly focused on the problem, and a few are ready to test solutions.
Closely related to inspiration is the idea of cross-selling. Retailers are interested in technology that helps them add items to a shopper's basket by reaching across the store to cross-sell many product categories. I get the sense from retailers that this is an area in need of improvement. Customer-facing technologies that draw upon in-store and online inventories to automatically suggest the best complementary goods will likely be tested in the coming year.
Another recurring theme is a desire to provide quality customer service where today's economics simply do not allow it. Many complex products do not sell in enough volume or at high enough prices to justify having human experts in the store. Several retailers see technology as the way forward. Expert systems can give customers the additional product education they need to make an informed choice, while sparing the cost of additional store labor. Expect to see customer-facing technologies deployed most commonly around these so-called "marginal" product categories.
Finally, with recessionary pressures on staffing levels, retailers want to make the most out of their store staff through sales process automation. They want humans doing what humans do best—guiding customers through complex, personalized, real-world product problems and decisions. For the 80 percent of any selling process that is the same for every customer, retailers are looking for technological solutions that do this work, letting store associates handle more customers in a given period of time. In a sense, self-checkout was only the beginning. The phrase I have heard is "moving customers from questions to the counter" as quickly as possible. I personally view this as challenging to execute in practice and anticipate some failed trials, given the need for seamless integration between store personnel and in-store technology. However, the first retailer to do it will reap significant rewards and set the stage for the future of retail.
The year ahead is shaping up to be an exciting one for in-store technologies. Recession-induced paralysis seems to be over and retailers seem to have a clear view of how they want to move forward. If they succeed in deploying the right solutions, it will be a winning year for everyone—shoppers, retailers, and even technology suppliers.
As a mere mortal walking in the world of mental giants who can come up with new acronyms, revenue models and company names faster than a speeding locomotive, I wanted to shed some light on what I found to be an interesting take on yet another practical and potentially lucrative use of twitter.
First, take a gander at Robert Scoble's "Twitter to turn on advertising "you will love" (here's how: SuperTweet)" The comments alone are worth the price of admission.
Twitter's COO, Dick Costolo, today, at the TechCrunch Real Time Crunchup (live video of the conference is live now on building43, there will be lots of news all day long from this event), told the audience that Twitter is, indeed, going to turn on an advertising model.
This is a huge shift in what Twitter is saying publicly.
But advertising isn't something many people love. So, how will Twitter make advertising you love?
By building a SuperTweet!
How can they do that?
Well, yesterday, I talked with Likaholix co-founder Bindu Reddy about just that. You can watch our video we recorded about how Twitter could make new advertising, which I say is a piece of building a SuperTweet.
So, what is a SuperTweet?
Well, first, some rules for building new ads and features for Twitter that people will love.
1. You can't mess with the Tweet. That's sacrosanct. So, we're stuck with the 140 character rules, along with the rules of @replies and hashtags and all that.
2. You may NOT introduce new ad models inside the Tweet. You may NOT put ads inside Tweets.
3. You may NOT introduce new ads that look like Tweets.
So, what is a SuperTweet?
It is a Tweet with a metadata payload.
Think about all the metadata that exist OUTSIDE of the Tweet. How about you mouse-over a Tweet to see a new slide-down UI that shows you all the metadata.
What kinds of metadata do we already have?
1. How many times has the tweet been retweeted.
2. Where was the Tweet produced (geolocation).
3. What's the tag cloud associated with the Tweet (get that from list names).
4. What tool produced the Tweet?
5. What are associated Tweets?
6. What are tweets in reply to this tweet?
But what else could we automatically generate?
Well, let's say I wrote a Tweet saying "I'm going to see 2012 tonight."
Couldn't we tag that Tweet with the word "movie?" Like you can tag a photo on Flickr? Absolutely!
Couldn't we have a bot that sees that 2012 and movie came through the system and then link to the IMDB database for the movie 2012, like this? Couldn't you link to Fandango for movie reviews and movie times for 2012, like this?
So, add that all onto the tile that slides underneath this new "SuperTweet."
But what else?
If CocaCola wants to target movie goers, couldn't they put an ad into this SuperTweet? Something like "Drink Coke at the movies, show this tweet at the movie theater and get $1 off off a Coke."
NOW you are getting how advertising could be something you love!
How about a Tweet that talks about a book. Someone could write "Loved Trust Agents by Brogan." That could link to Amazon so you could put it on your Kindle.
There is ton of things that Twitter could do here to bring ads that people love, thanks to a SuperTweet infrastructure, and yes, I will love it.
By the way, two companies already are showing me advertising I love: Foursquare, which shows me offers from businesses nearby where I check in, and Yelp, who also shows me offers from businesses nearby. These are HUGE value ads for both consumers and businesses and if Twitter ads this new kind of advertising to a SuperTweet they will make billions of dollars.
I'm actually happy that Twitter is getting off of its "no advertising" stance and thinking about SuperTweets.
How about you?
Second, watch the video below or read about a cool exemplification of this idea by Keith Teare and speedi.ly. The article was posted by Michael Arrington, Getting To The SuperTweet: Speedi.ly Classifies The Real Time Web.

Are people beginning to stumble onto Search Engine Restriction (SER)? It seems to be the situation. Business models that capitalized so quickly on the principles of Search Engine Optimization (SEO) might need to back track a little bit and look at the new potential big picture opportunities.
Another question, how does Michael Arrington continue to find himself in the middle of the fray? Last week FB and social media, this week Google and online advertising / news media. Good for him.

"How Murdoch Can Really Hurt Google And Shift The Balance Of Power In Search? I've mostly been a spectator in this whole Rupert Murdoch de-indexing his news sites
 from Google circus. First because I didn't really believe he even knew what he was talking about (or how much traffic he'd lose), and more recently because Erick Schonfeld took the story here at TechCrunch." Micahel Arrington
It is a painful reality that being shady in the online social media advertising world is very profitable. Thanks to a variety of posts kicked off by techcrunch and other online resources, several scamming business models and companies have been exposed.
As others have done, I am comparing this to professional athletes taking performance enhancing substances. It raises questions to the validity of these athletes accomplishments. Whether it is the Olympics, MLB, NFL, bicycling or others it is a major source of controversy that has involved congress and other international regulatory agencies. Who is the real loser, the fan and those who look to these athletes as role models.
The same parallel can be drawn to online advertising in the social media world. Those who search for loop holes will find them and their is no regulatory authority. With consumers searching for information, social fun and convenience they become unknowing targets for shady business practices. This does nothing but hinder consumer trust, make legitimate online advertising campaigns ineffective and unfortunately line the pockets of the devious.
I ask the question, Who will police this and turn down the easy nickel (multiplied by a few million)? Will it be Google (the online advertising king), FaceBook (the other internet is making their own attempts to regulate), Microsoft (the one, perhaps undeservedly, associated with evil and lack of consumer trust), Verisign (a valid advertising cert would be interesting), one of the other internet giants (Amazon and Yahoo might have more than just an influential say) or maybe the time is right for a newbie to rise up. If a figure head is needed I nominate Al Gore to bring advertising trust to his creation.
Published by Robi | Filed under Amusing, Ramble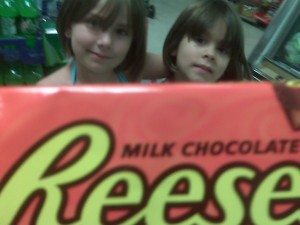 With Halloween coming, I would like to pose the question "has any one ever said trick?" In my opinion this years best treat give away is the timeless Reese's Peanut Butter Cups (Reese's Pieces is an acceptable substitute).
From a taste perspective they are excellent on their own (room temperature or chilled), can be bought individually, two pack or 100 pack, great as the foundation for a sundaes and perfect for smores. On top of all that my daughters love them which makes them valuable currency for bartering.
From a technology perspective, their web presence (www.hersheys.com/reeses/) is well thought through. It is rich in various multimedia activities, easy to navigate, social media interaction and represents the other Hershey's brand assets well. My favorite feature is one I am seeing more and more – the Ad Alert. The Ad Alert very simply warns visitors (intended for kids) that they might be trying to sell product or gain information via submittal.  Reeses = corporate responsibility + well thought through web presense + tasty chocolate peanut buttery goodness. That was enough for me; I am now a Reese's FB Fan.
Happy Halloween!
Verizon isn't pulling any punches: it calls out basically every major weakness on the iPhone, from its inability to run background applications to the App Store's walled garden. The site kicks off with a stream of things that the iPhone can't do, mimicking the black text-on-white background commonly seen in Apple ads but replacing it with statements like iDon't run simultaneous apps. After a handful of these, the site kicks you to a page with the heading "DroidDoes", with a banner rotating through a number of the Droid's features that include Android 2.0, background tasks, and video recording support. Some of the differences mentioned, like the Droid's inclusion of a physical keyboard, are really a matter of personal preference. Others, aren't. For one, Droid can claim to run on "The Network", which runs circles around AT&T.
Full article from TechCrunch – http://bit.ly/BoLhK